Regular price
Sale price
$6.99
Unit price
per
Sale
Sold out
The Adventure Catechism series will give children a basic overview of the catechism, while strengthening their faith. This reader is based on volume 7 of "The Adventure Catechism" series DVD.

"What is the Mass?" An inspirational and instructive presentation on how the Eucharist came to be instituted, why the Mass is important, and what happens as we celebrate it, both in the visible and the invisible.

"What is the Liturgical Year?" Unfolding the events of Christ's life and experiencing God's presence through the Liturgical Year of feasts and holy days is one of the great gifts of the Church. This episode sheds light on why.

"What is Lent?" We observe it every year, but how many people really know what it is and how to prepare for it? This visual explanation will equip families to experience one of the most beautiful seasons of faith that draws us to a greater understanding of God's great love for humanity.

"What is the Easter Season?" Easter is not just one day, but an entire season. The resurrection of Jesus is a point in time that changed history, and we celebrate its power with the joyous season of Easter.

"What is Advent?" Once December comes around, it's easy to get caught up in shopping and holiday preparations without even a thought of Who we are preparing to celebrate. In this episode, children will learn what Advent is and when Christmas really begins.
Adventure Catechism Volume 7 is the seventh in an 8-part series, designed to take children on a journey through the Catholic faith!
Designed for children ages 5 to 10.
Full color, laminated softcover
Dimensions: 9x6"
View full details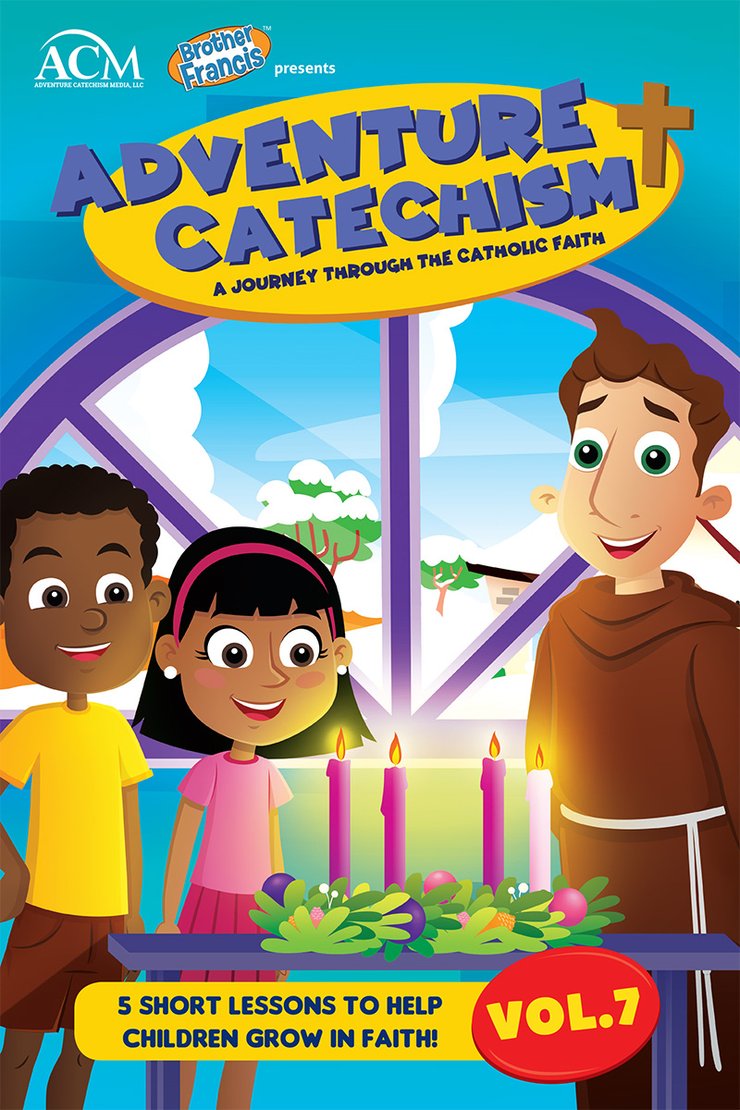 Adventure Catechism Volume 7 - Reader
Regular price
Sale price
$6.99
Unit price
per
Sale
Sold out