Regular price
Sale price
$12.99
Unit price
per
Sale
Sold out
Welcome to Adventure Catechism - a new series from Brother Francis and Adventure Catechism Media!

Join Brother Francis and his friends as they embark on an adventure to explore the many rich aspects of our faith through Adventure Catechism! In part three of the Adventure Catechism series, children will learn about the Catholic faith with these five engaging lessons:
11. "What is Original Sin?" We are all conceived with it, but how did it come about and how has God provided a way for us to be liberated from it? Viewers will learn what sin is and God's plan of salvation. (6:56 minutes)
12. "What is Redemption?" Learn the good news of the Gospel and the amazing lengths to which God — Father, Son, and Holy Spirit—has gone to save us from sin. (6:23 minutes)

13. "What is the Incarnation?" Children will understand Jesus is fully God and man, and why He had to sacrifice Himself for our sakes. (5:44 minutes)
14. "What is the Immaculate Conception?" What does this title mean and why is Mary also called the Ark of the New Covenant? This presentation covers a deep subject in a way viewers can understand. (6:16 minutes)
15. "What are Angels?" We read about them in the Bible and how they have interacted with people throughout the ages, including with Jesus Himself. But, who are these special beings, and what do they have to do with us on a day to day basis? (6:15 minutes)
Adventure Catechism Volume 3  is the third in an 8-part series, designed to take children on a journey through the Catholic faith!
Lesson plans are available for free download!
View full details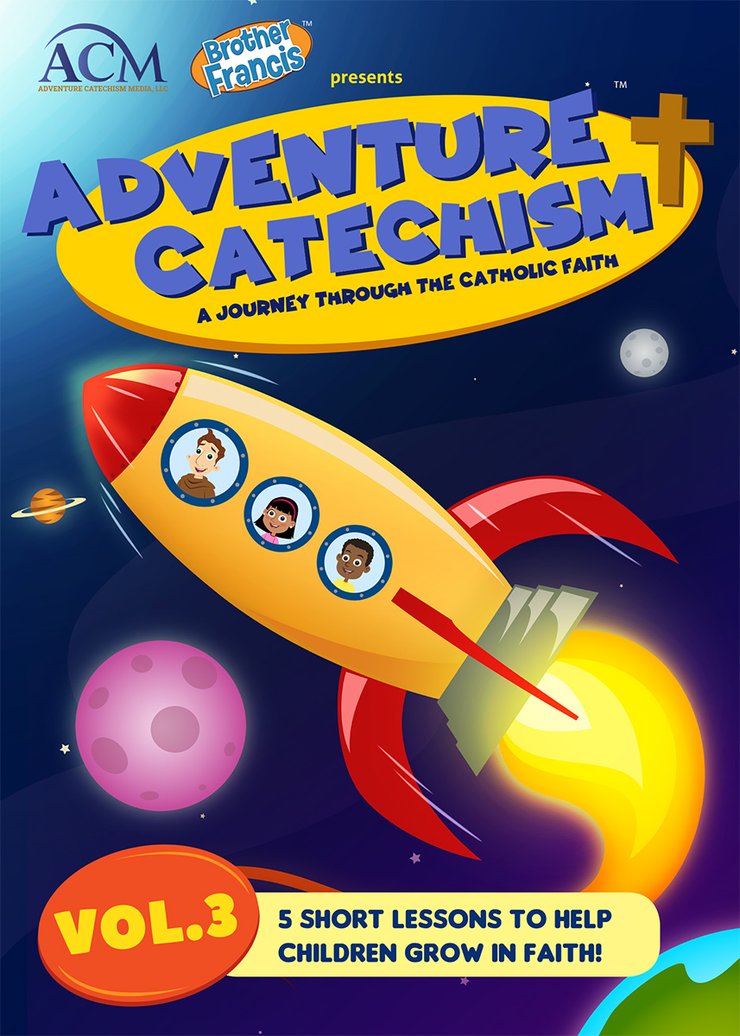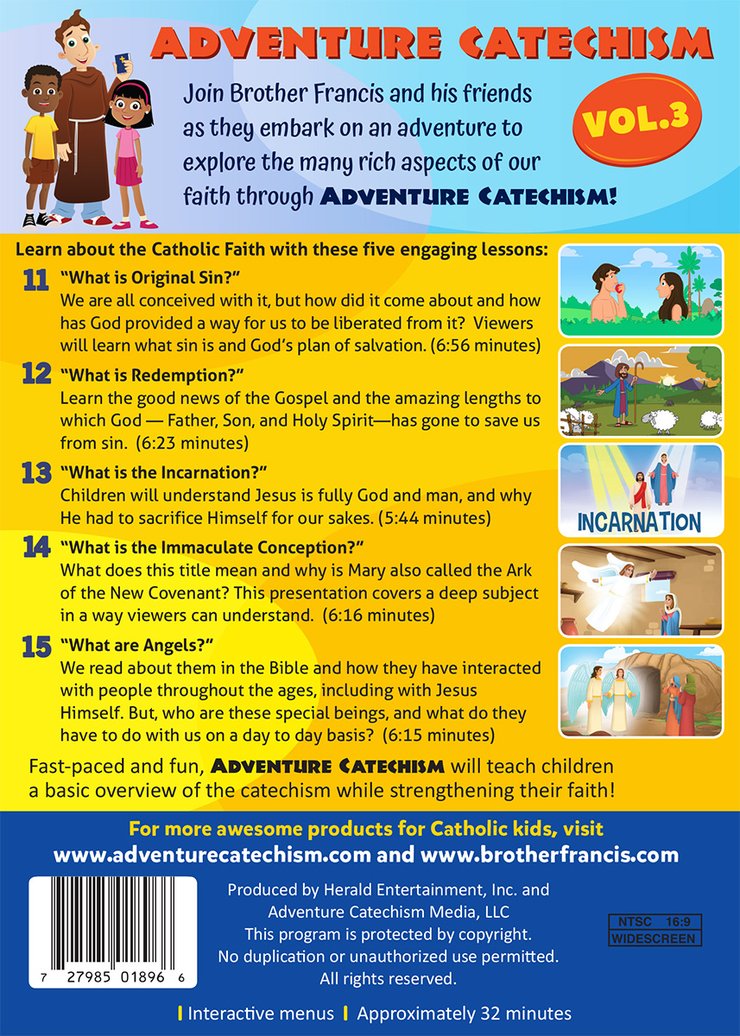 Adventure Catechism Volume 3 - DVD
Regular price
Sale price
$12.99
Unit price
per
Sale
Sold out