Regular price
Sale price
$12.99
Unit price
per
Sale
Sold out
Welcome to Adventure Catechism - a new series from Brother Francis and Adventure Catechism Media!

Join Brother Francis and his friends as they embark on an adventure to explore the many rich aspects of our faith through Adventure Catechism! In part eight of the Adventure Catechism series, children will learn about the Catholic faith with these five engaging lessons:
36. "What is the Communion of the Saints?" Learn about the large community of God's people, encompassing those on earth, in heaven, and purgatory. Children will marvel at how vast God's reign is, at the help available to us, and the help we can be to others. (5:53 minutes)
37. "What is the Domestic Church?" We celebrate Mass and our faith at church, but we live it all day, every day, at work and at home. Discover the great impact and blessing that faith has in the lives of all family members when Christ is made part of the household. (7:14 minutes)

38. "What are the Four Marks of the Church?" One-Holy-Catholic-Apostolic. Why are these four words used to describe the Church? What is their meaning and why is it important for us today? (6:12 minutes)

39. "What is the Christmas Season?" While most of the world are ending their Christmas celebrations, Catholics begin their time of rejoicing. Find out what the Christmas season is really all about and why we celebrate it for many days after Christmas Day. (7:51 minutes)

40. "What is the Second Coming?" Throughout His time on earth, Jesus assured His disciples that He would return to Earth accompanied by the angels. Learn what this means, and let your heart be filled with overflowing joy as you reflect on this hope! (5:56 minutes)
Adventure Catechism Volume 8  is the final volume of an 8-part series, designed to take children on a journey through the Catholic faith!
Lesson plans coming soon! 
View full details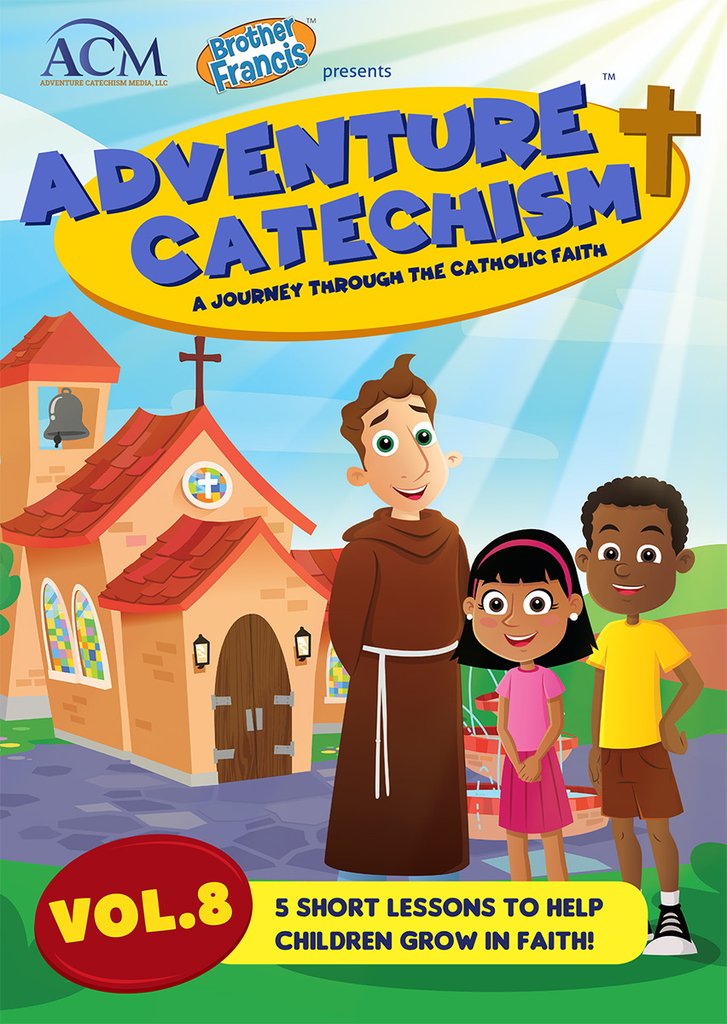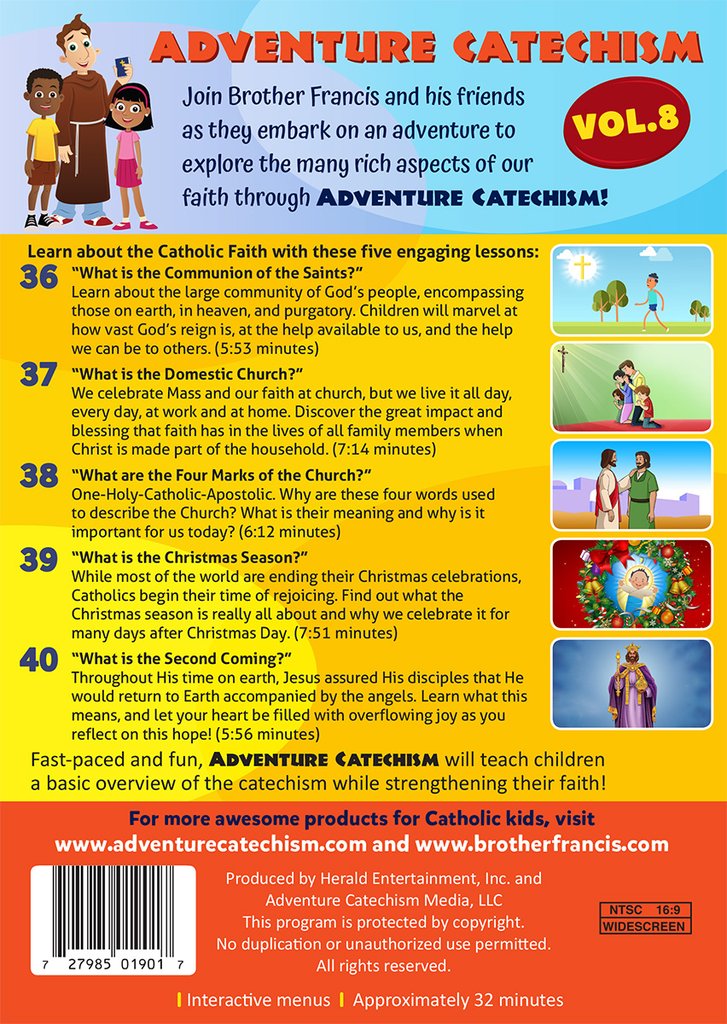 Adventure Catechism Volume 8 - DVD
Regular price
Sale price
$12.99
Unit price
per
Sale
Sold out