Regular price
Sale price
$12.99
Unit price
per
Sale
Sold out
Welcome to Adventure Catechism - a new series from Brother Francis and Adventure Catechism Media!

Join Brother Francis and his friends as they embark on an adventure to explore the many rich aspects of our faith through Adventure Catechism! In part six of the Adventure Catechism series, children will learn about the Catholic faith with these five engaging lessons:
26. "What is Matrimony?" Children will gain understanding as to how Holy Matrimony makes a man and woman one as husband and wife, and prepares them to face life together in unity with God. (5:47 minutes)
27. "What are Holy Orders?" Some people are called to be an instrument of God among His people. Learn about this important sacrament, and the role priests play in the Church. (7:28 minutes)

28. "What is the Anointing of the Sick and the Four Last Things?" Learn how God provides for His people when we are very sick or when our life is coming to an end. A beautiful understanding of God's great compassion and mercy. (6:55 minutes)

29. "What are the Beatitudes?" Jesus' teaching on the way to live a happy life and the promises of God are a powerful reminder of heavenly values and the reality of eternal life. (8:13 minutes)

30. "What are Vocations?" God prepares a path before us, and we can find it when we give ourselves to Him. Learn all about vocations, and how to understand God's will in our life. (7:22 minutes)

Adventure Catechism Volume 6  is the sixth in an 8-part series, designed to take children on a journey through the Catholic faith!
Lesson plans coming soon! 
View full details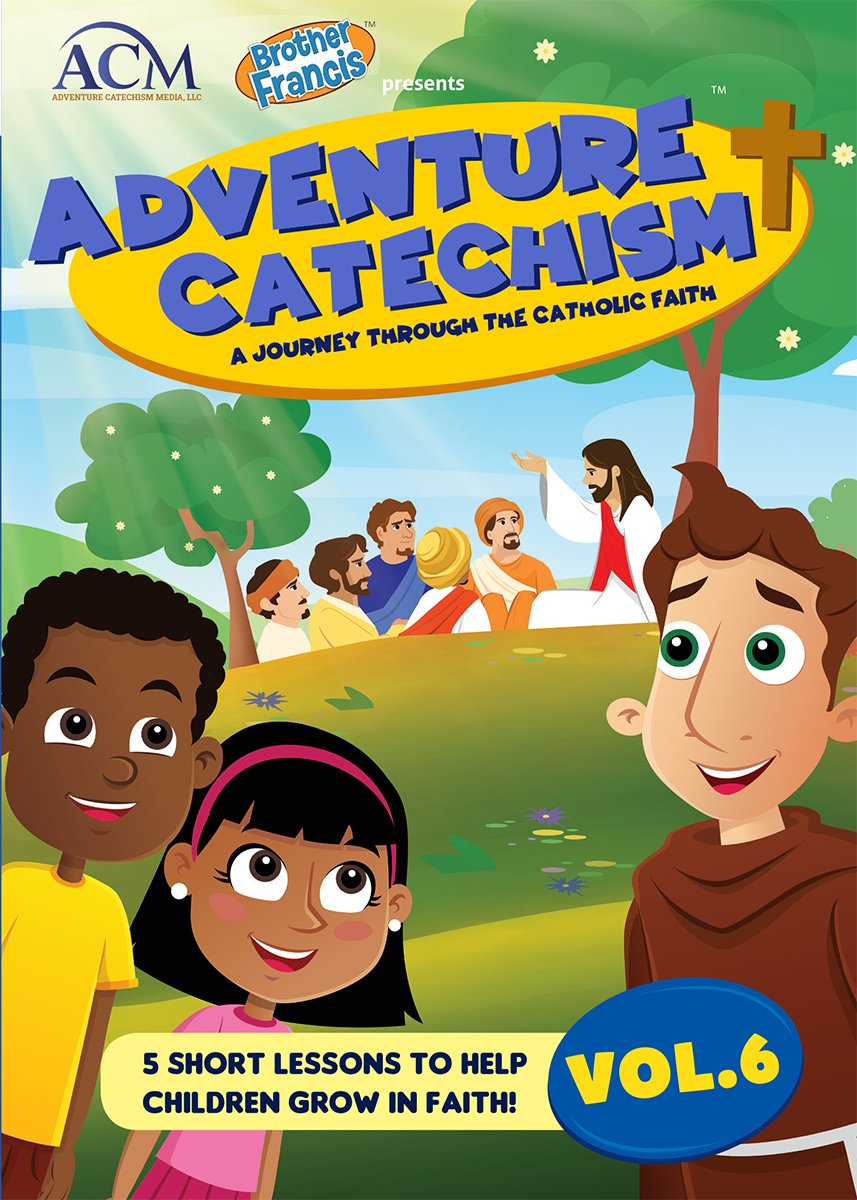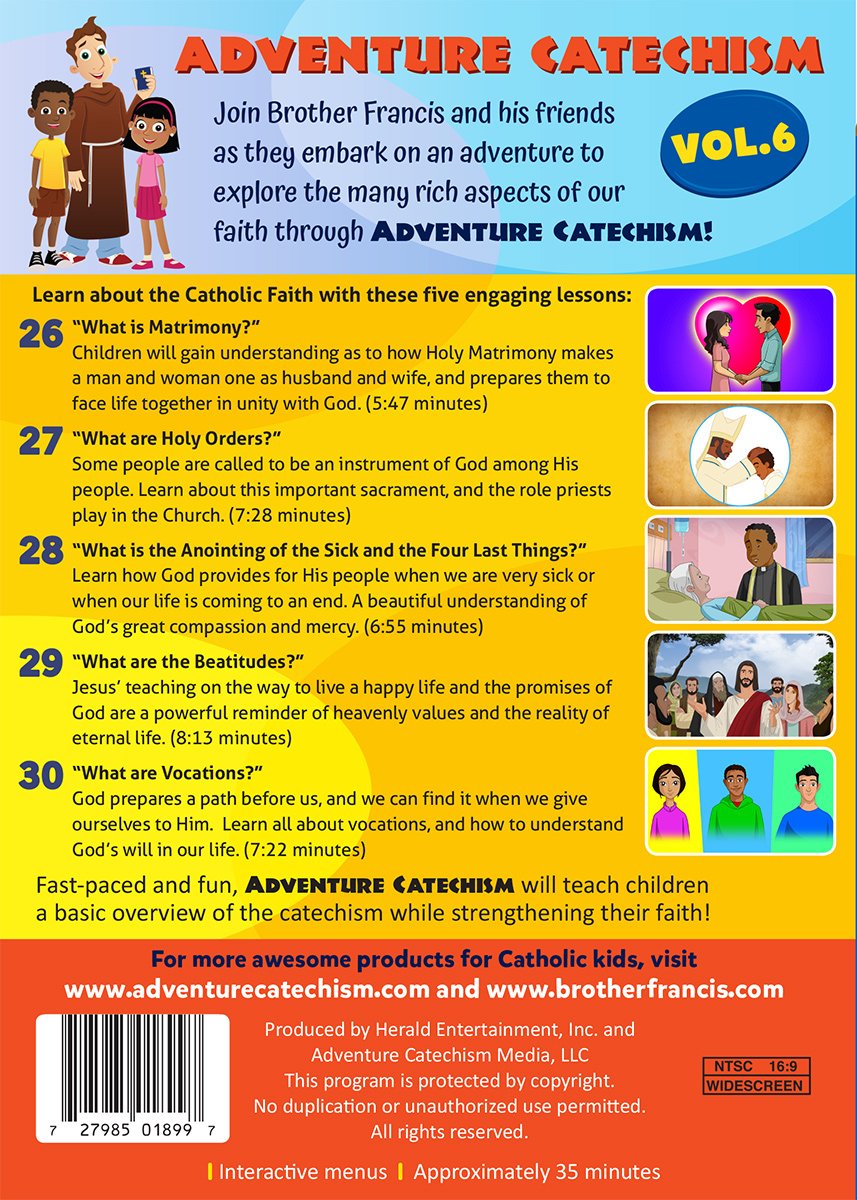 Adventure Catechism Volume 6 - DVD
Regular price
Sale price
$12.99
Unit price
per
Sale
Sold out